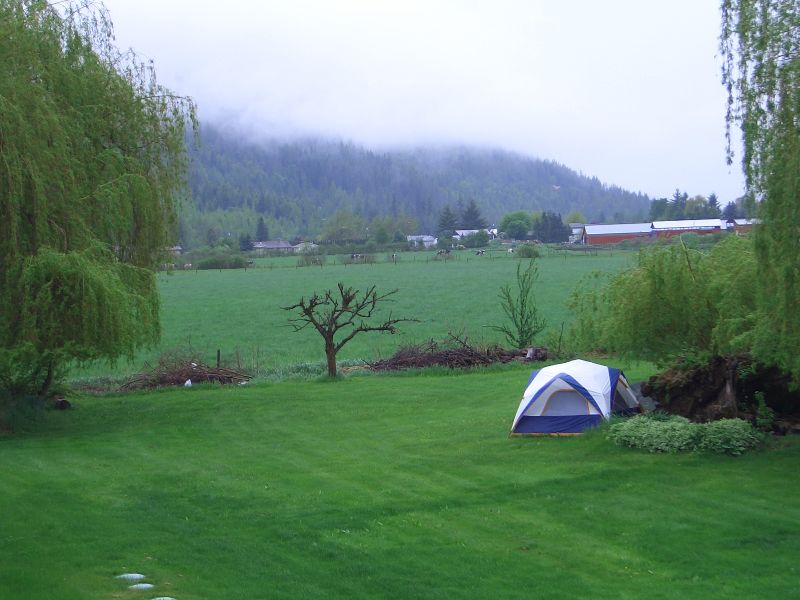 Camping on the motel lawn for own privacy.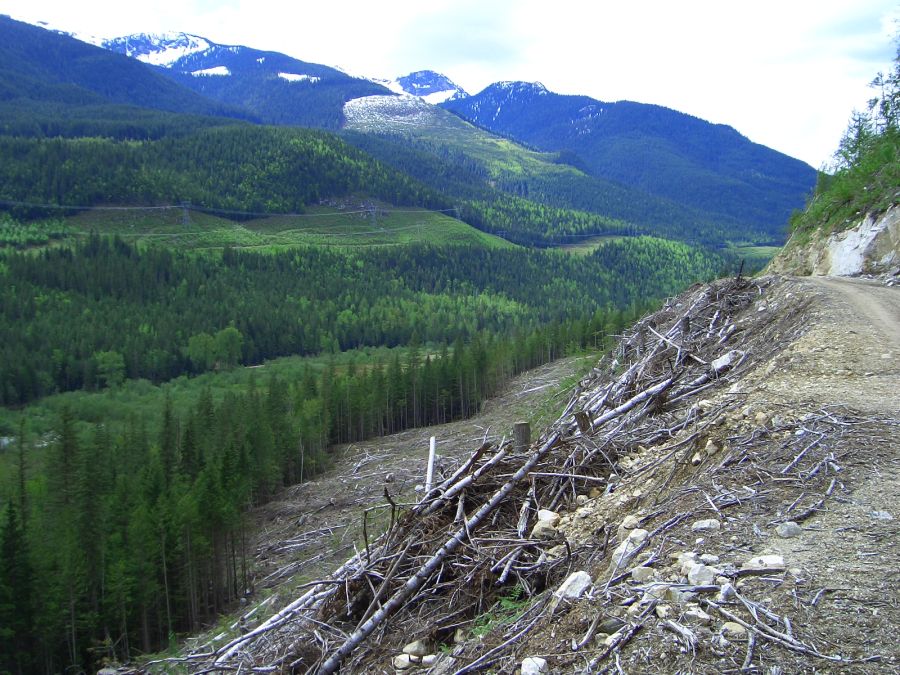 Some of the steepest ground I've ever planted on.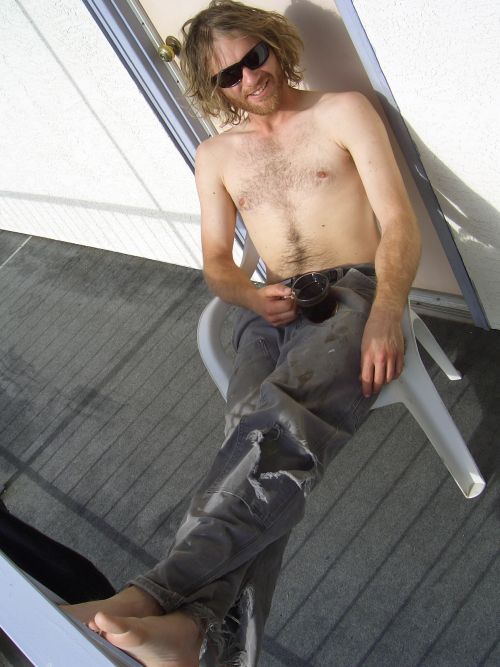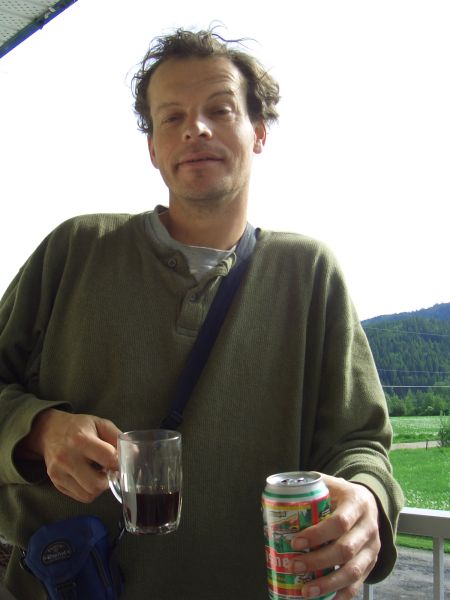 Double fisting as usual, with red wine on left.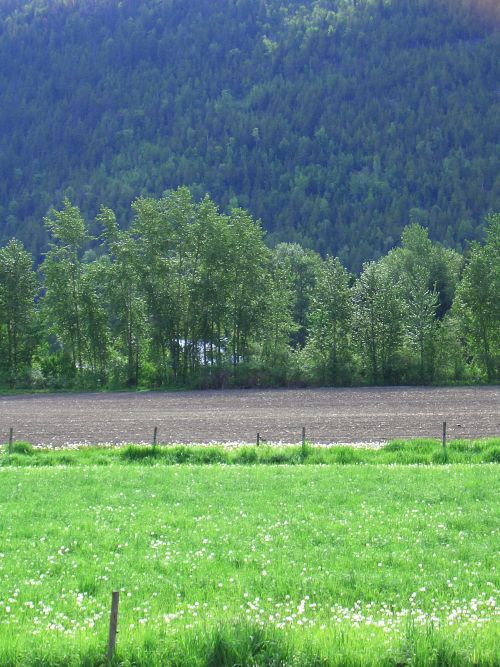 Farmland turns to steep slope.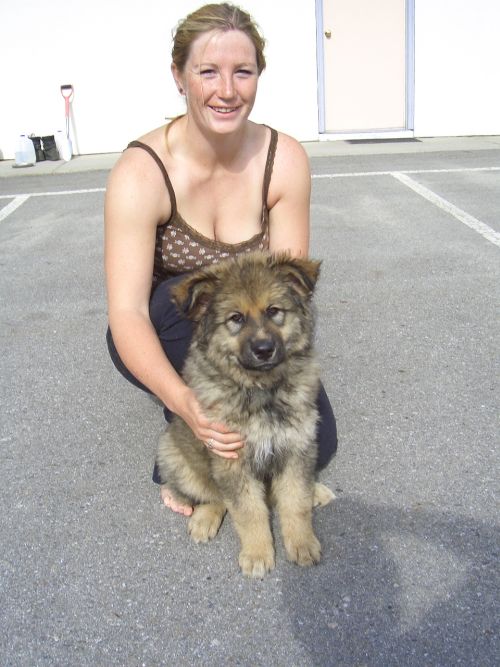 Training a bear scare dog to protect a checker,
who often has to be on the block by herself.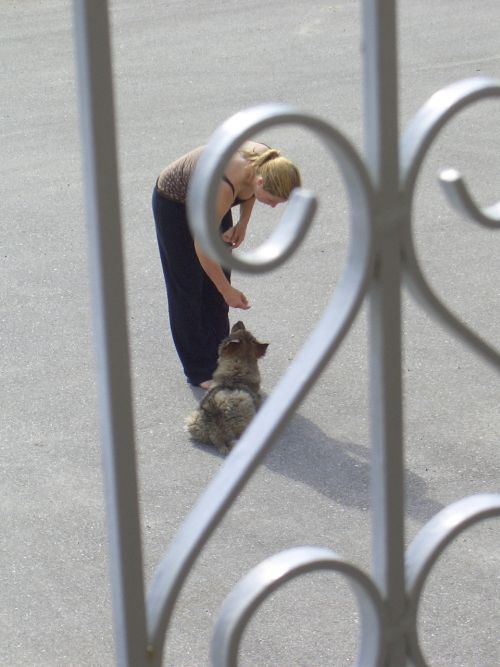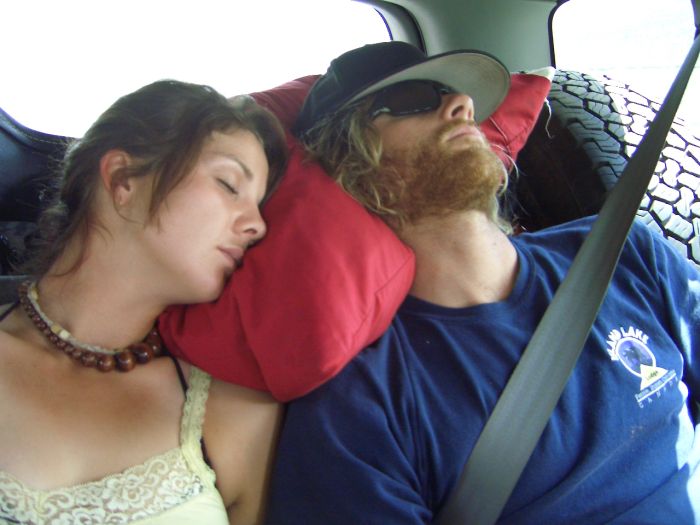 Occasional long drives to the next contract.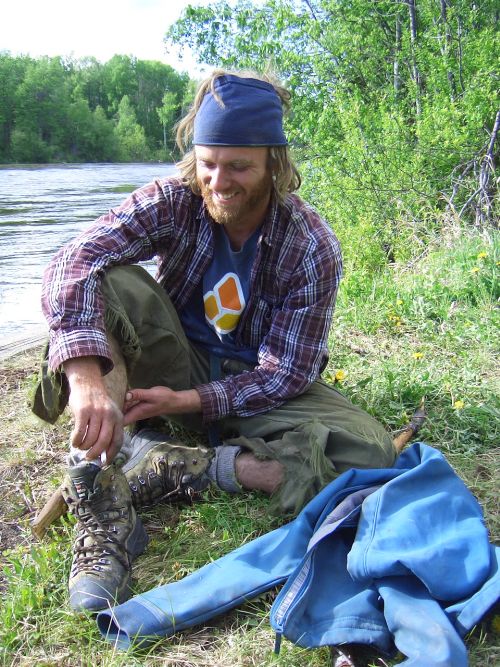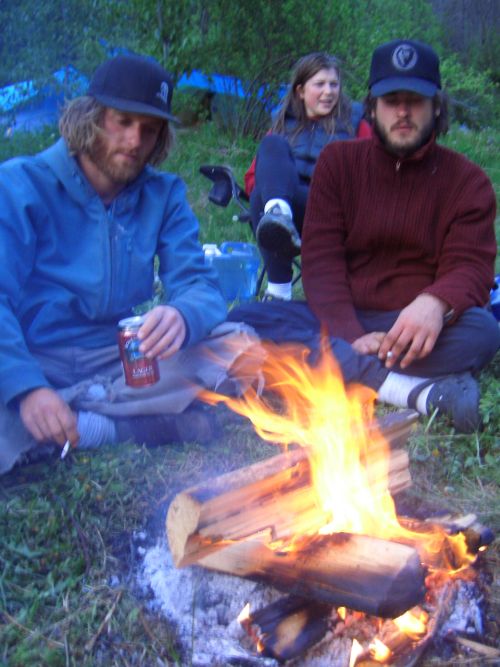 Enjoying a fire on the days off.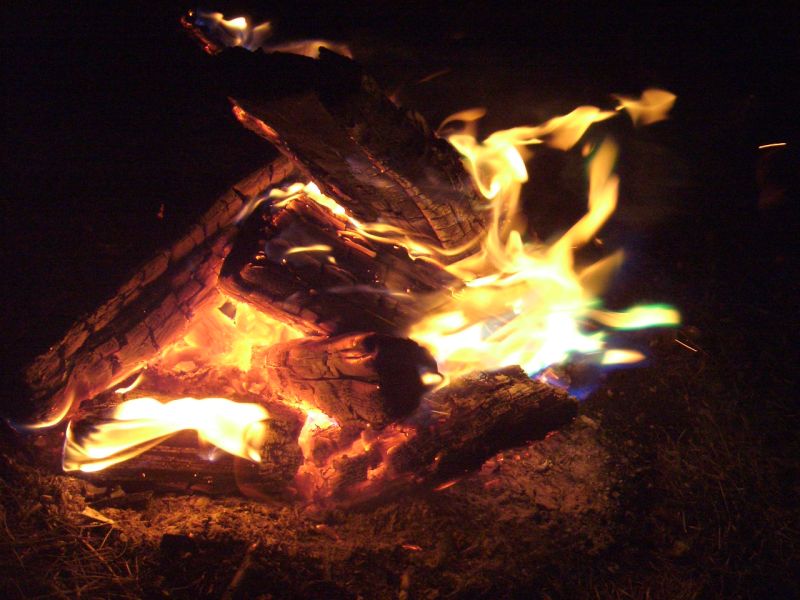 Adding special minerals ("Fire Rocks") to the fire for psychodelic effect.
Nice in combination with mushrooms during days off.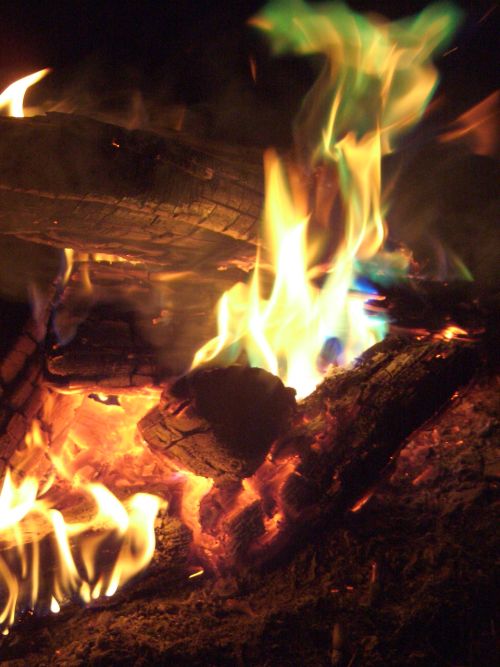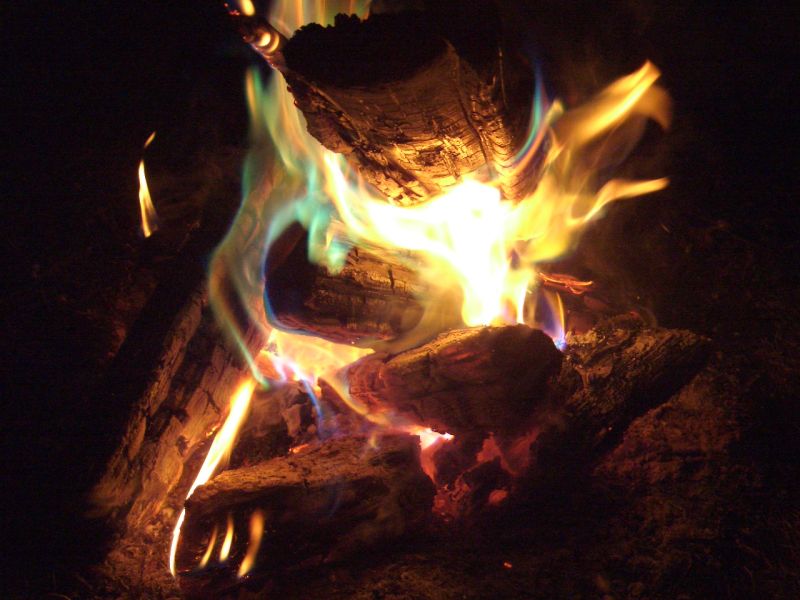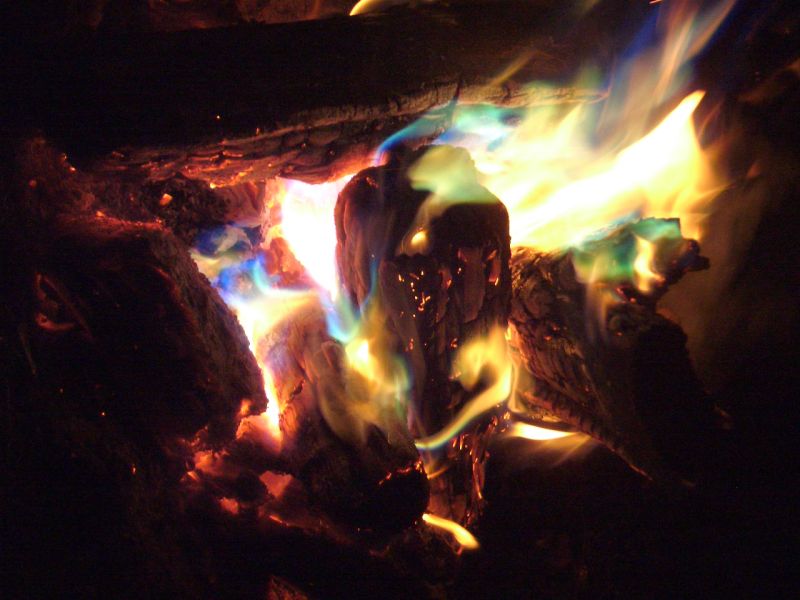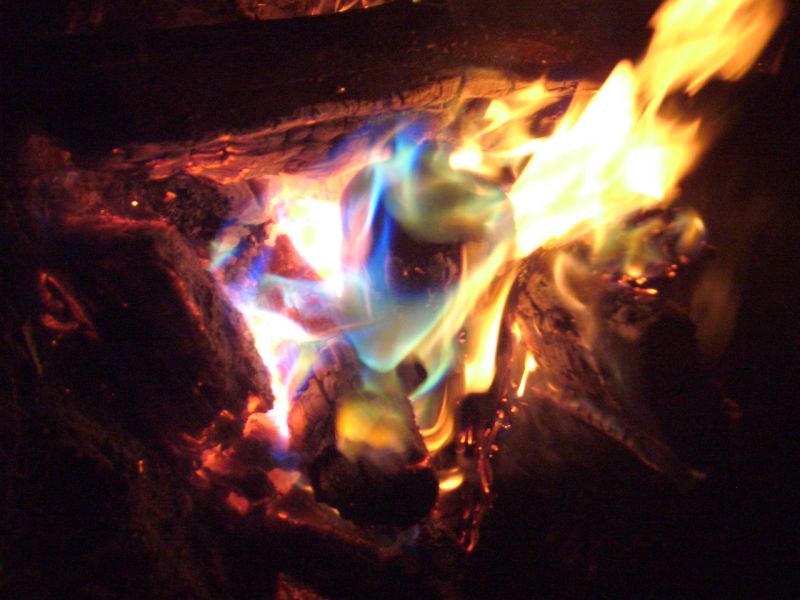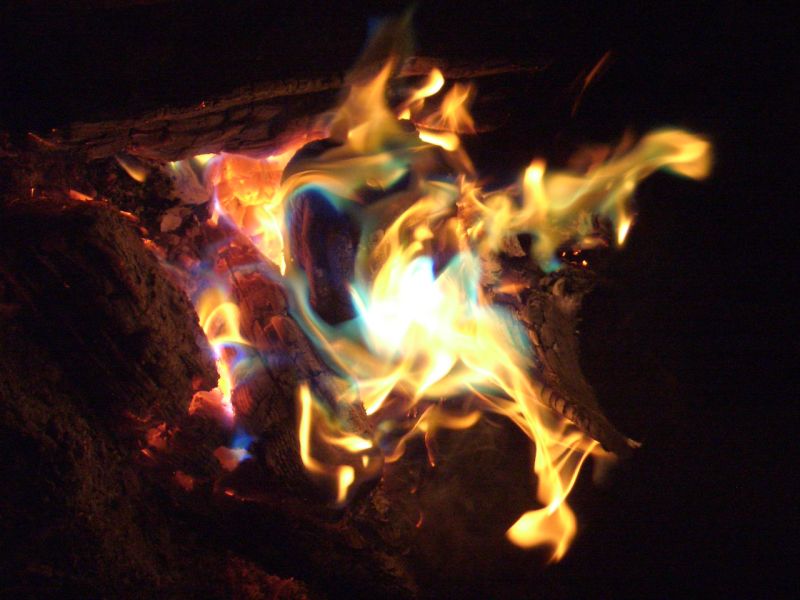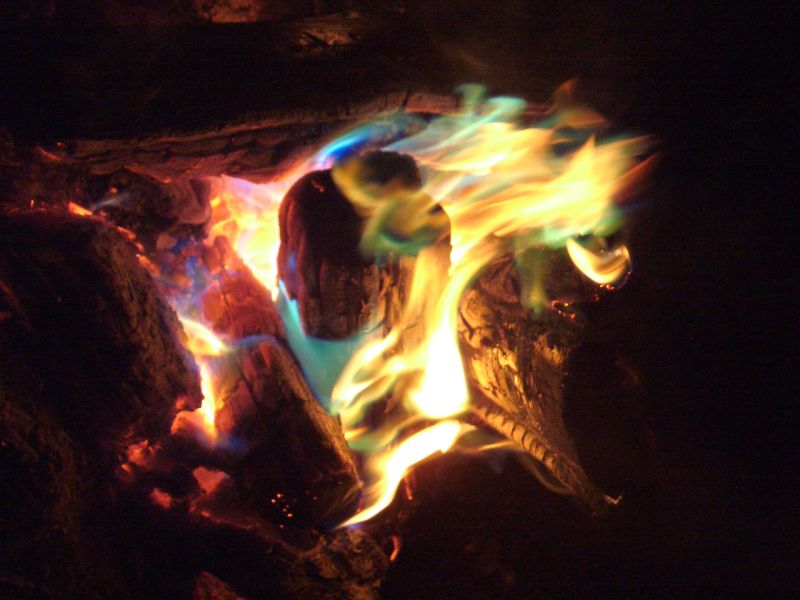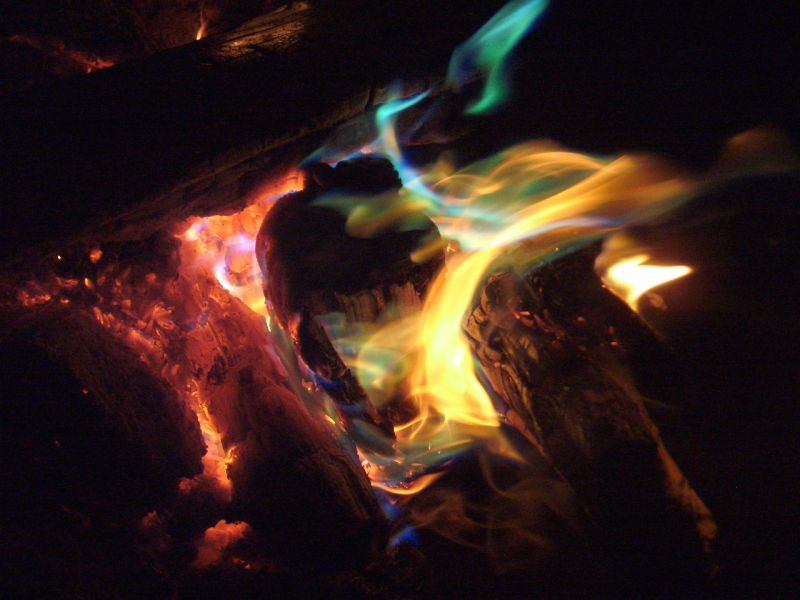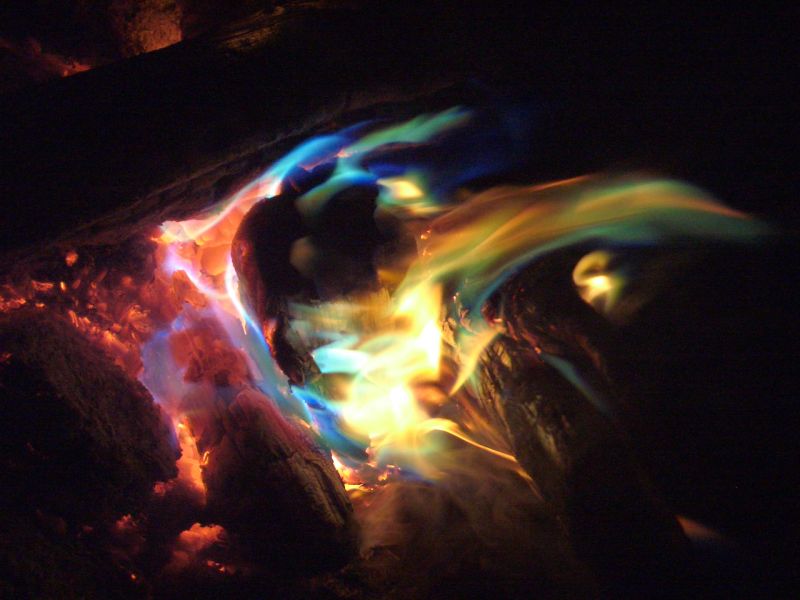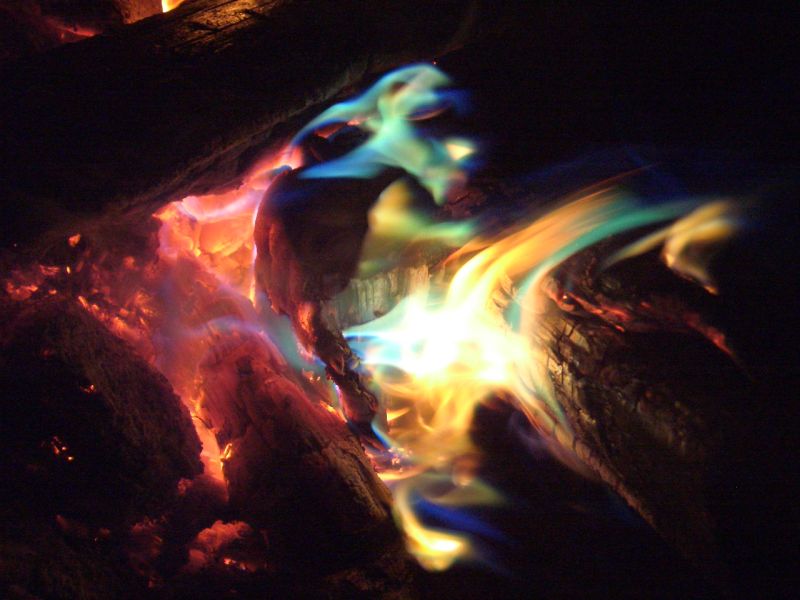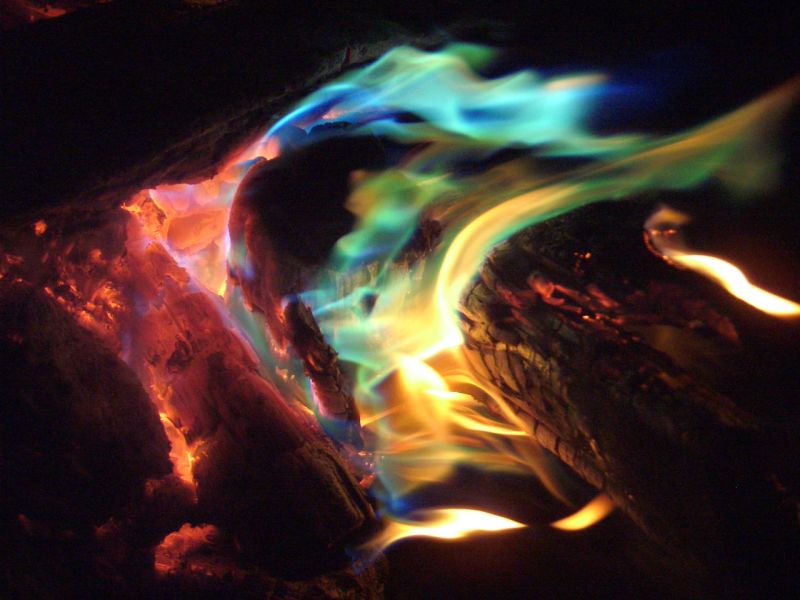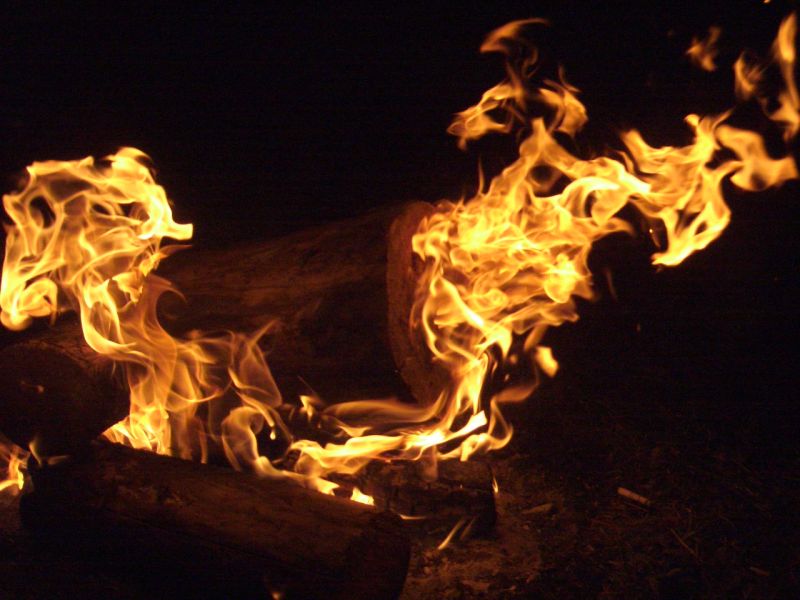 Adding a big log with hollowed out rotten centre, creates stream of fire and interesting effects.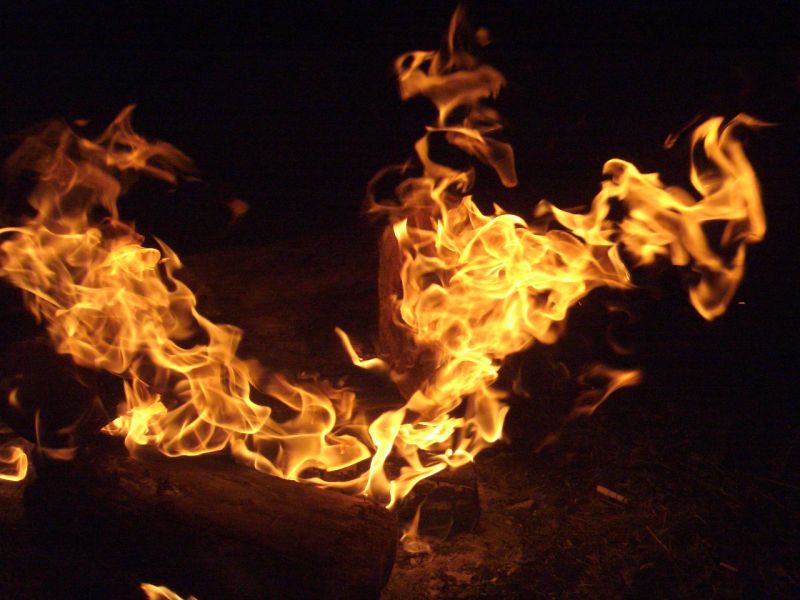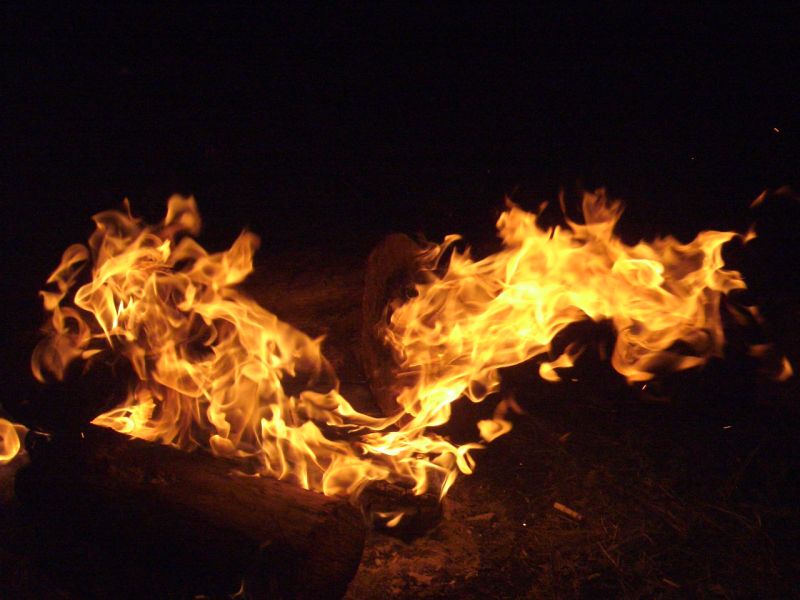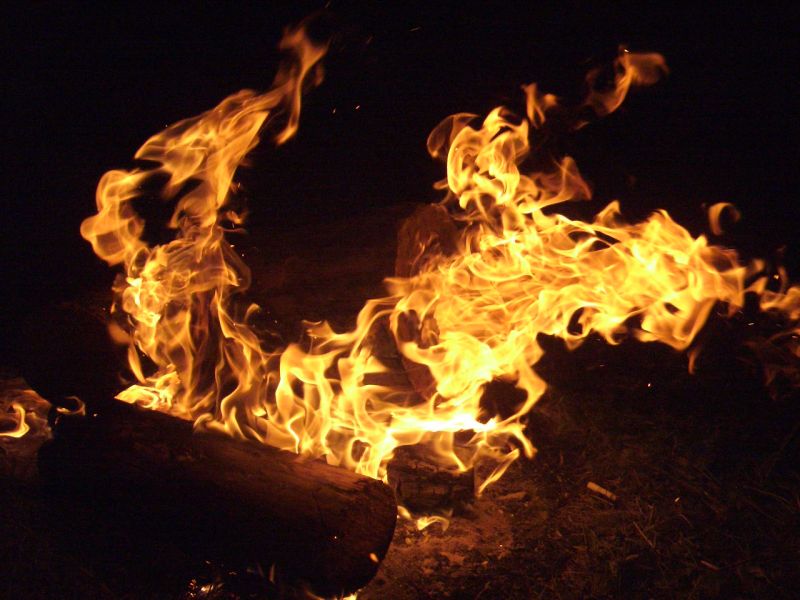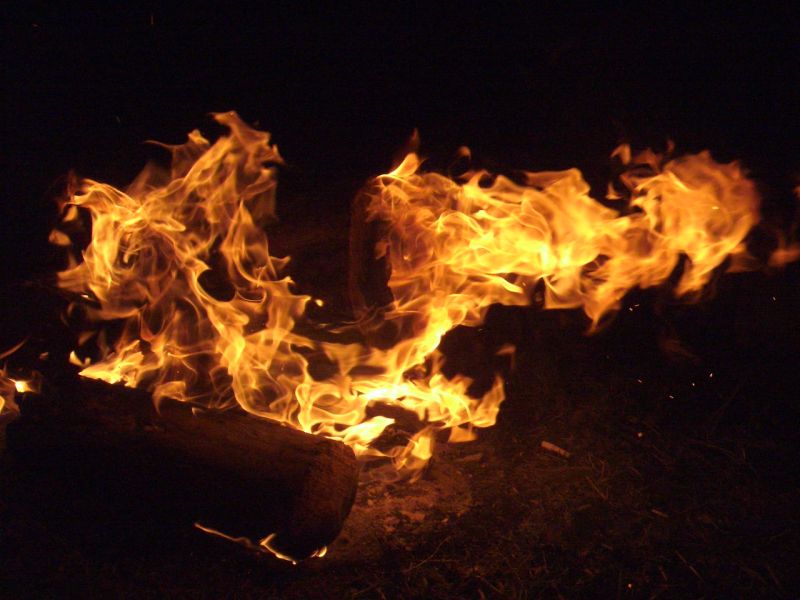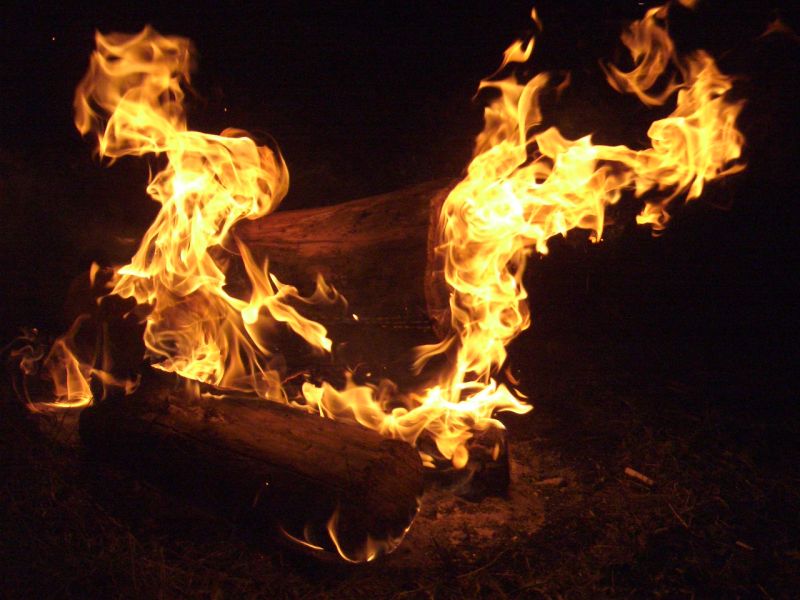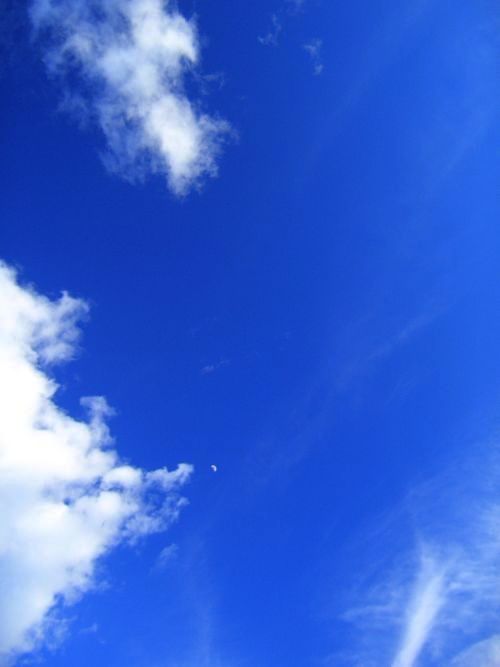 Yes, that is a moon.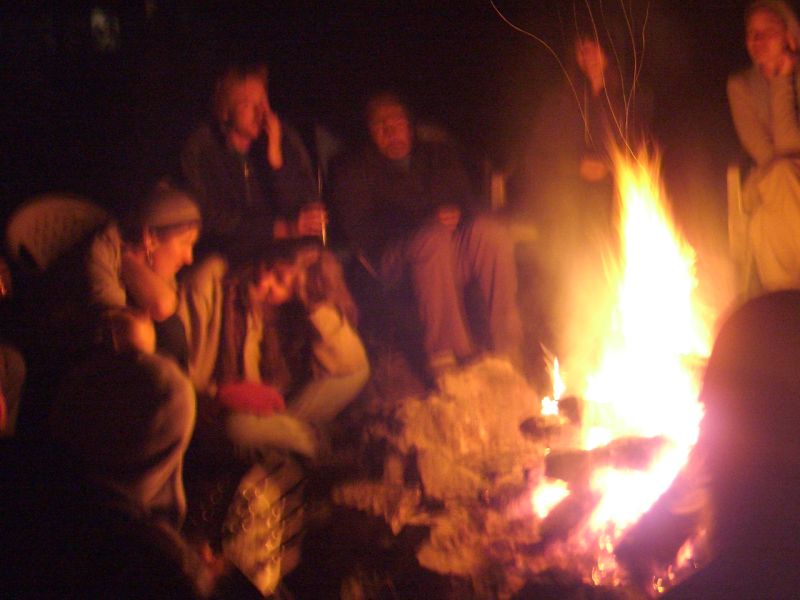 Often play live music around fire on days off.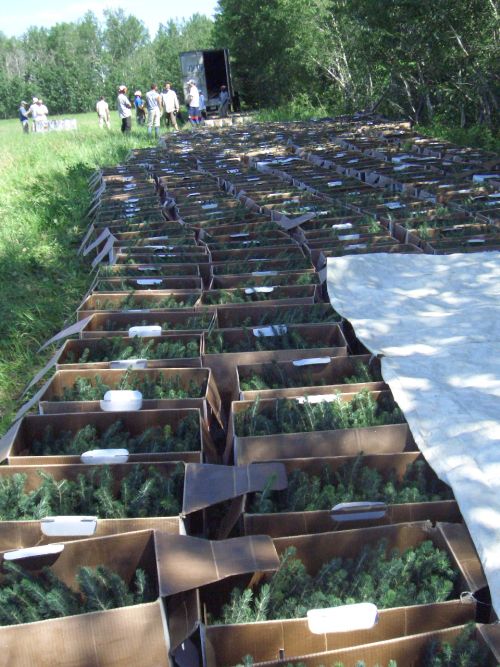 Unloading tree from truck before...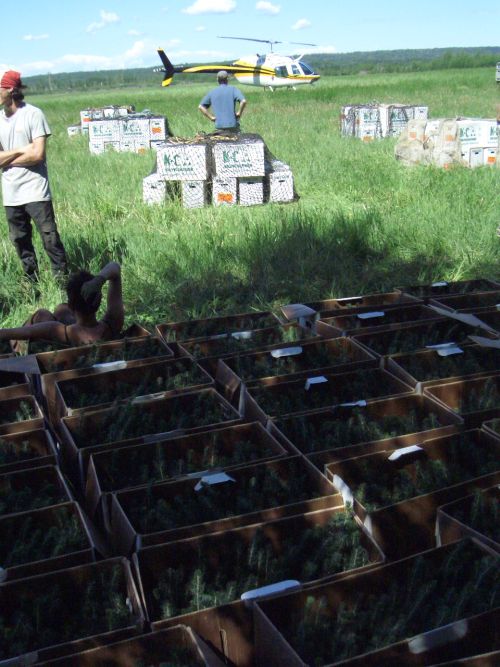 flying it by chopper to the block.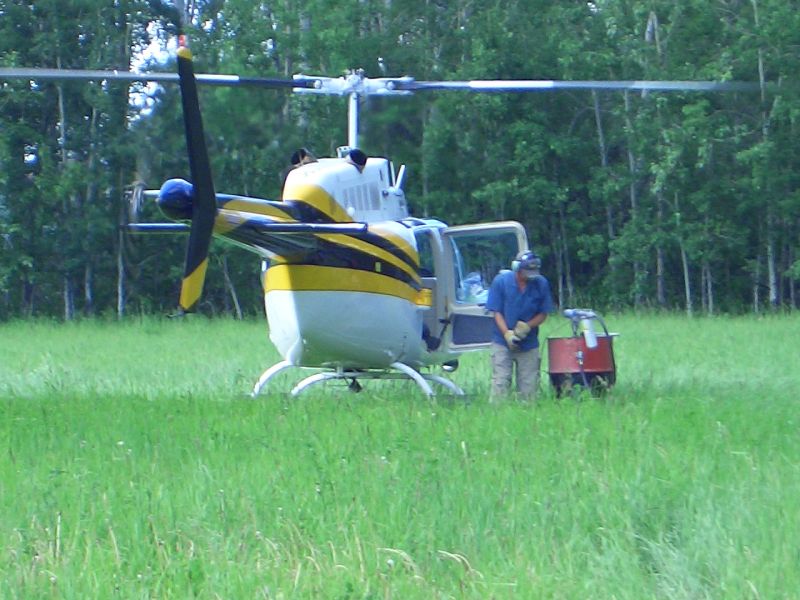 Tanking up the chopper between runs.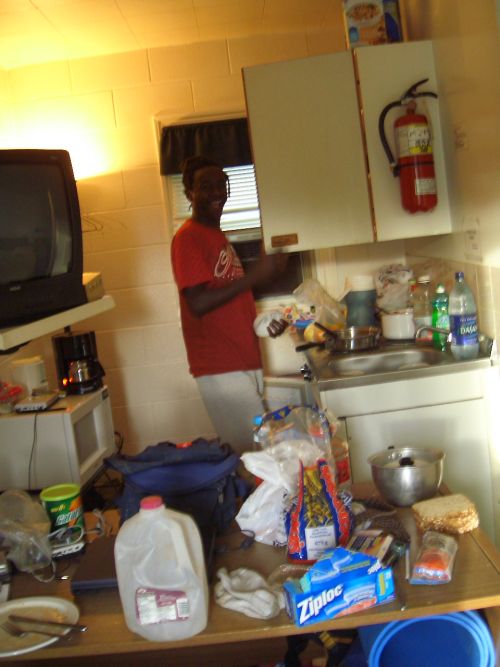 Motel contract with Zambian roommate.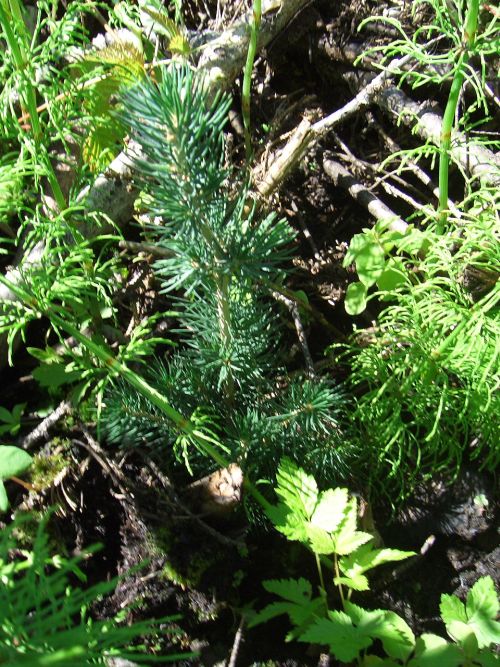 A planted Douglas Fir.
Back to Europe travel