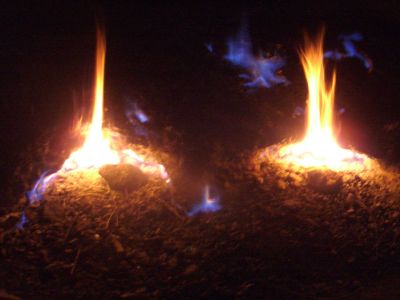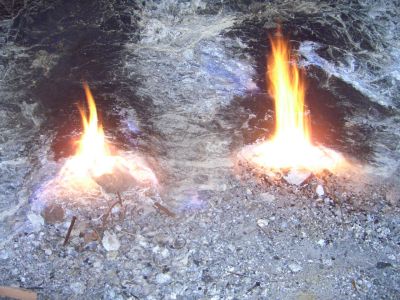 Without and with flash.
Travel Pictures of Natural Fire Coming Out of the Ground Near Kadir's Treehouses in Southern Turkey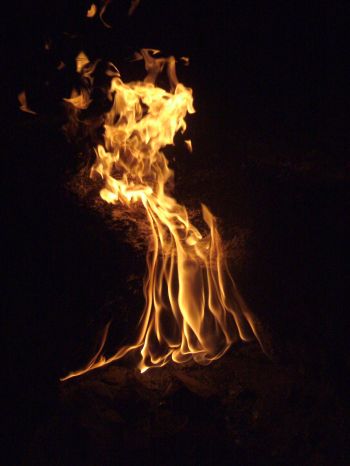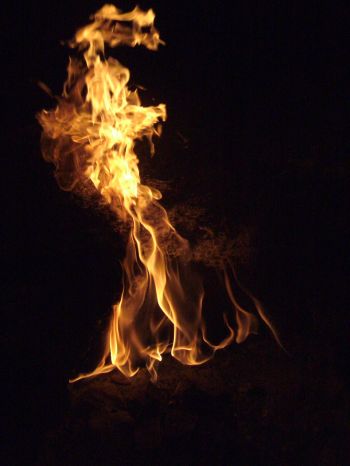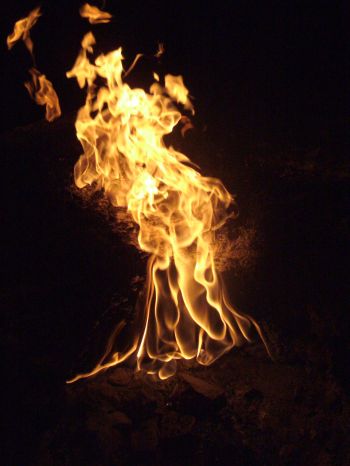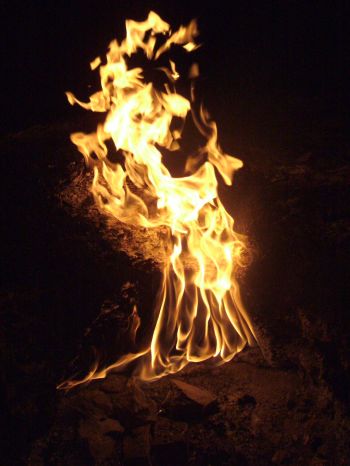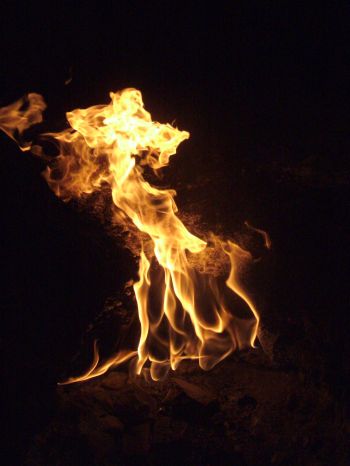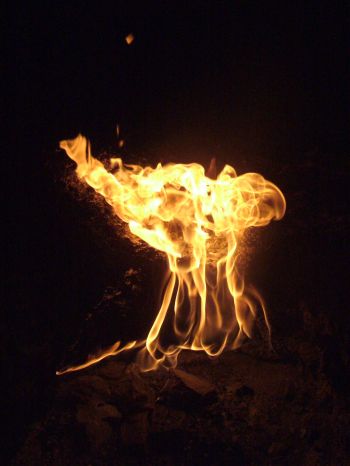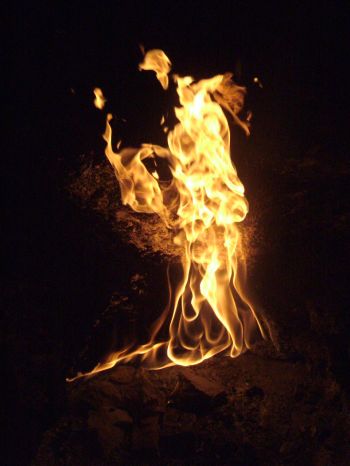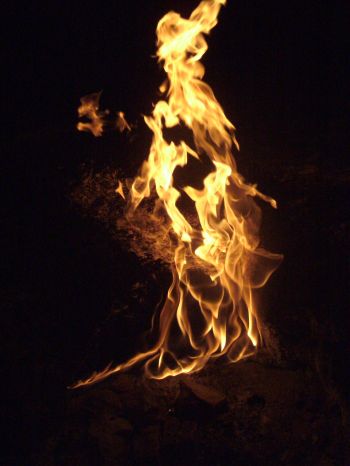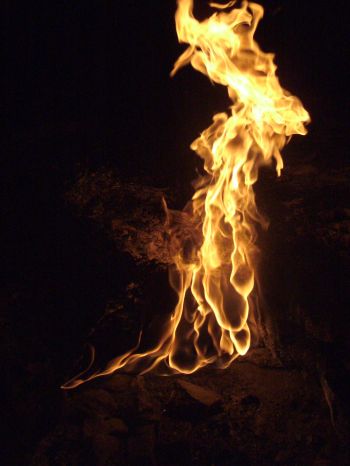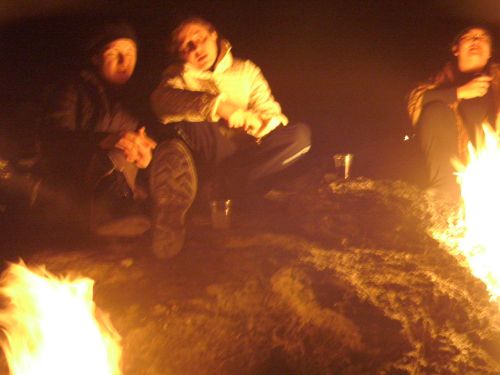 Left: okay, so I was a little fascinated with the fire, in my drunken, stoned and artistic stupor.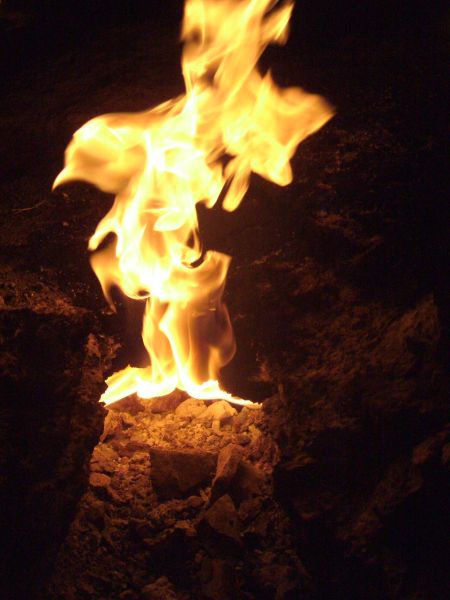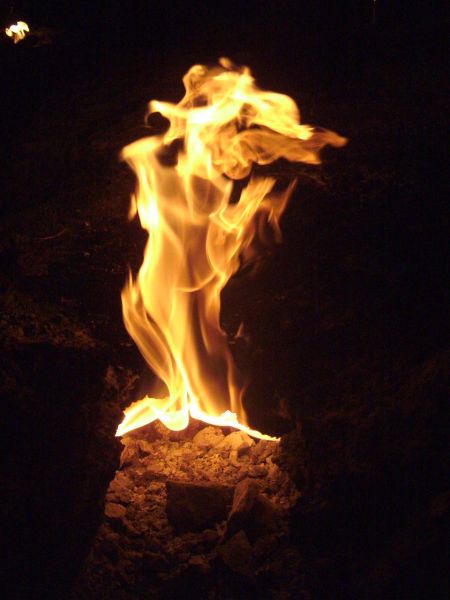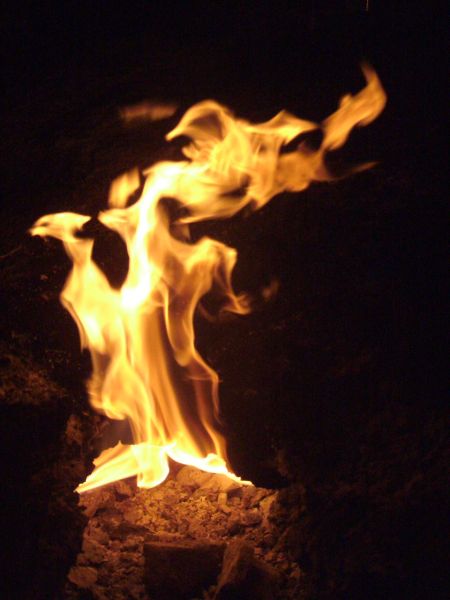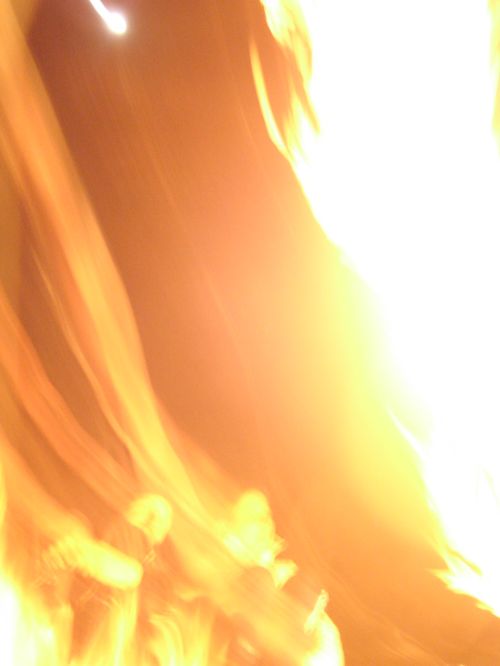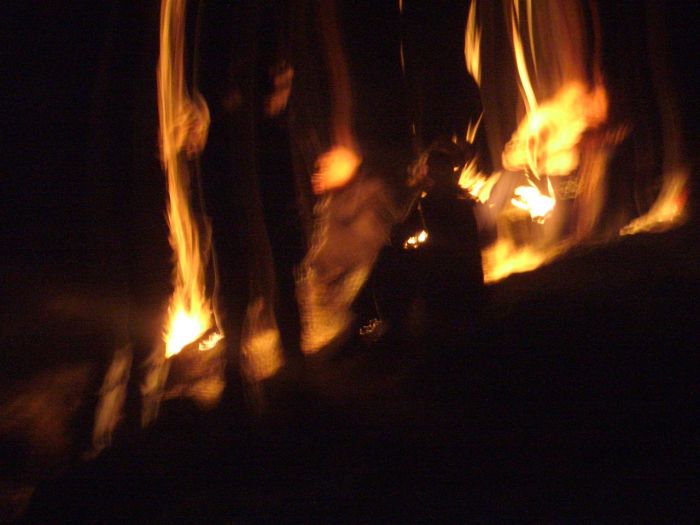 Left: tried to capture the people, the fire, and the moon.
Above: standing around the fire. Is it the camera or are my eyes blurry?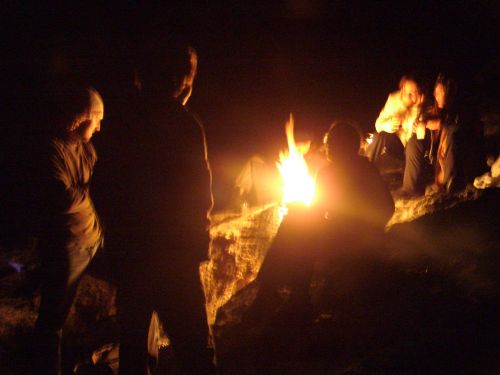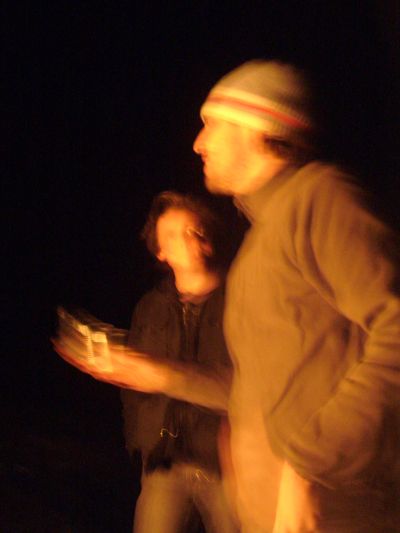 The Canadian and the Ozzie.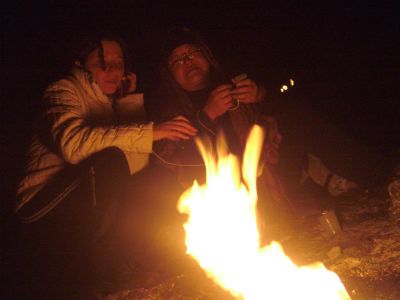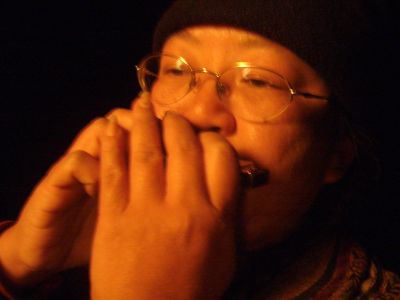 Translation Services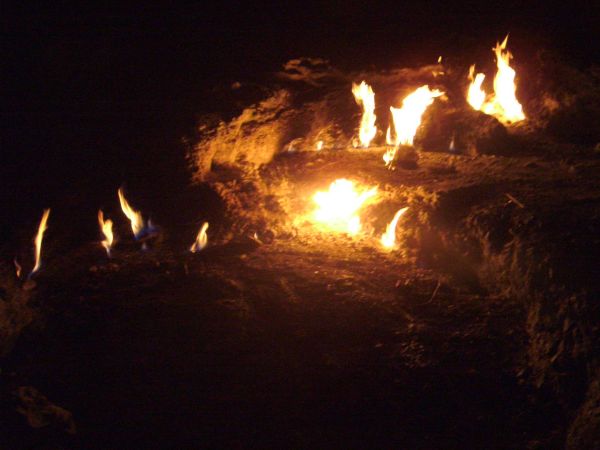 By Scot the hill's on fire! (there was more in the background)
Back to Europe travel