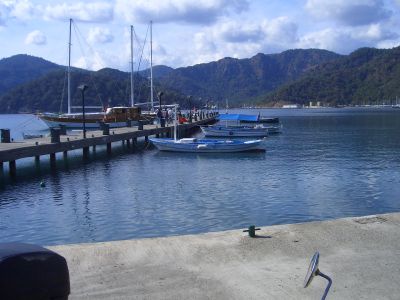 Here and right the first coastal town along the main highway, Gocek. If you can't rent a helicopter, just take a picture of a postcard. (Press F11 and scroll right to view.)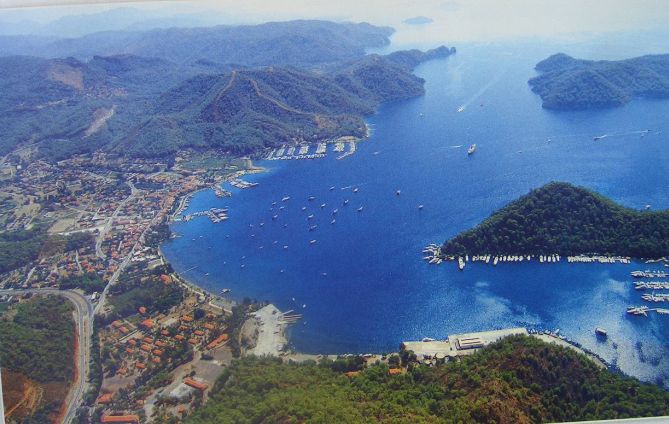 Travel Pictures Along Southern Coast of Turkey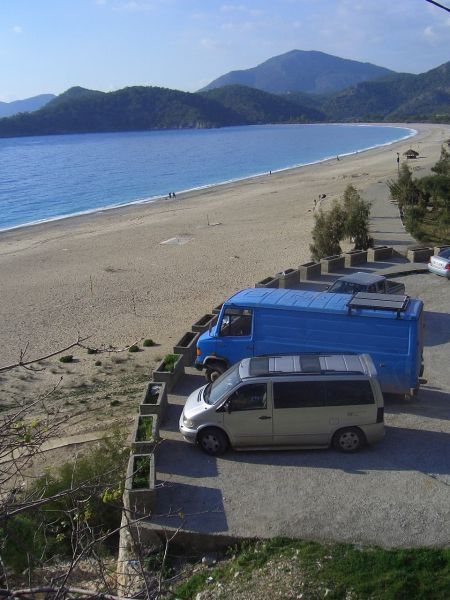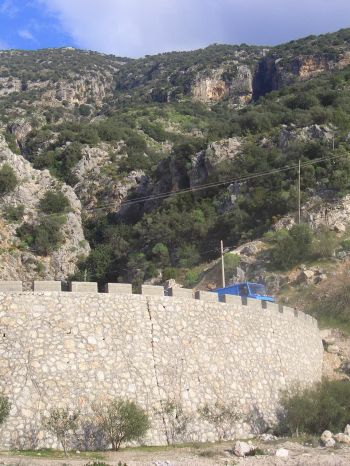 Second town, Oludeniz, to the coast from Fethiye. Nothing like a seaside view, eh?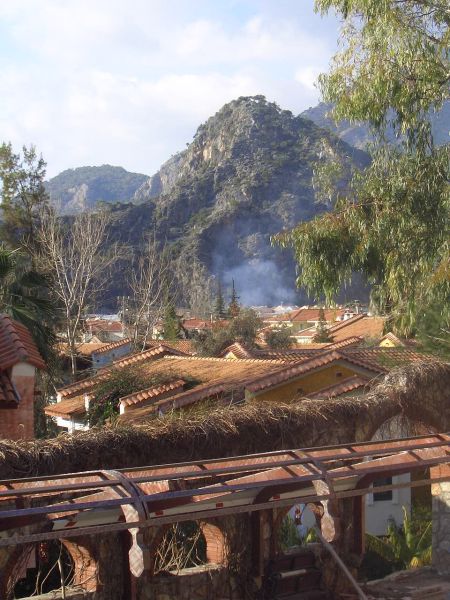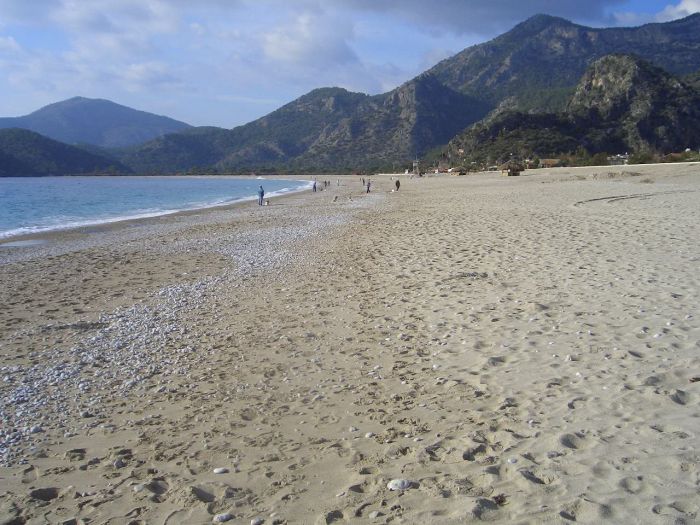 There being showers on the beach, decided it was a good beach to go for a job. At the back around the corner was an awesome and secluded lagoon. Didn't have my camera with me, boohoo.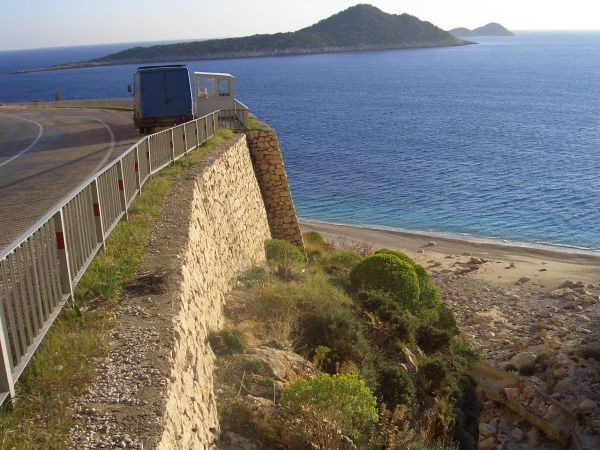 Off to Santa town.
Right: notice the moon.
Photo taken same place as where standing in picture above.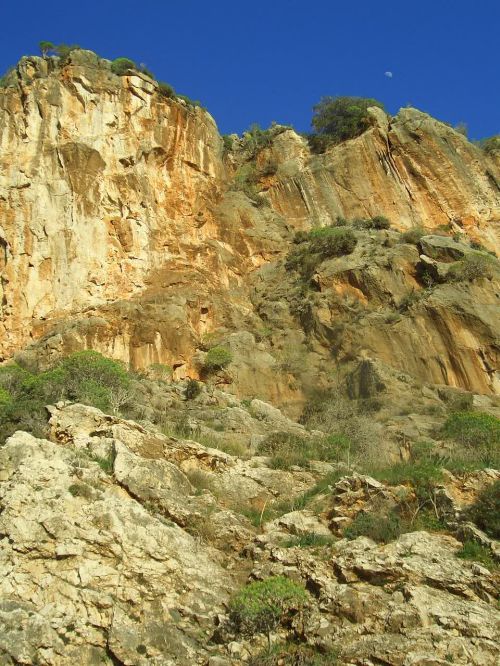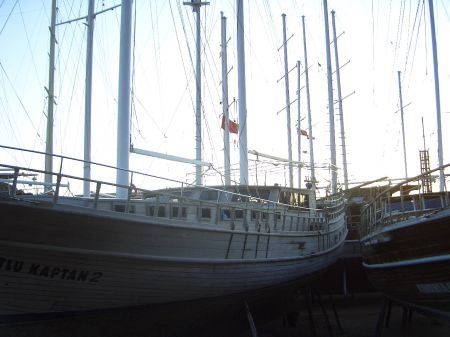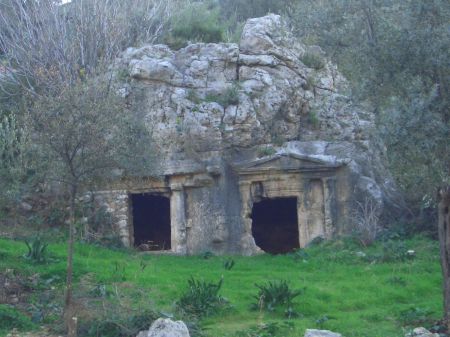 Some random tombs by the side of the main drag in the next town, Kas.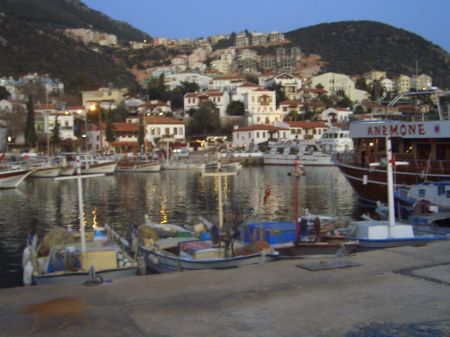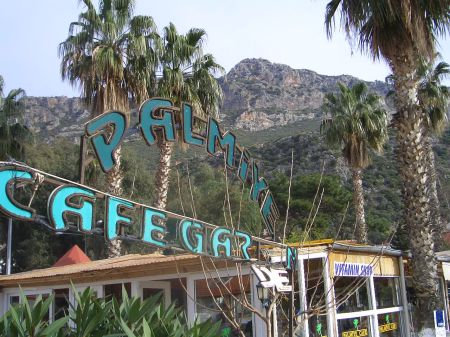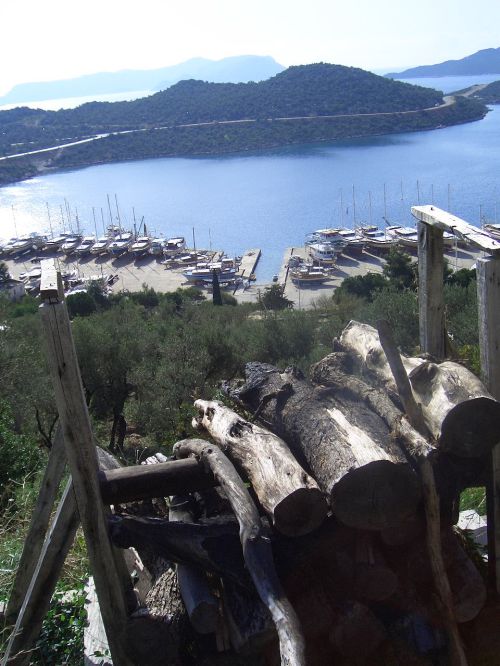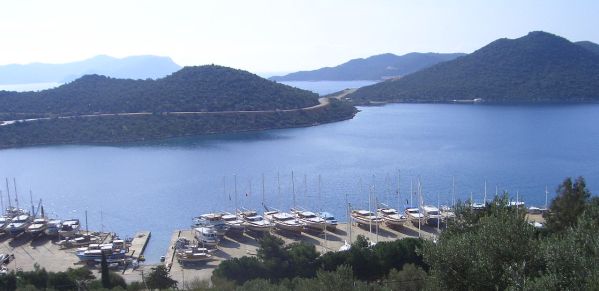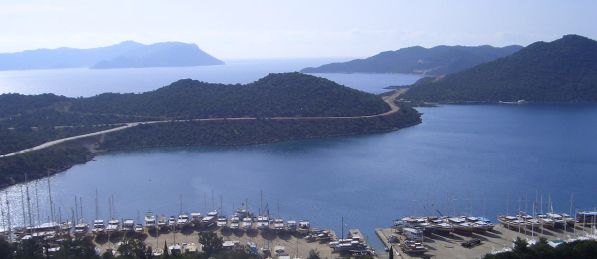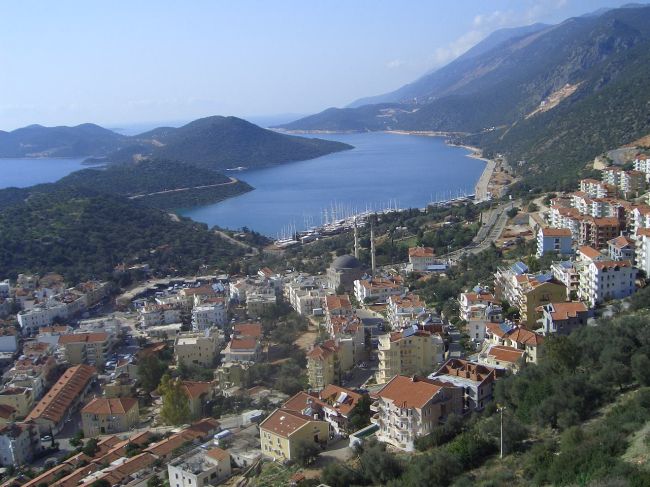 Leaving Kas.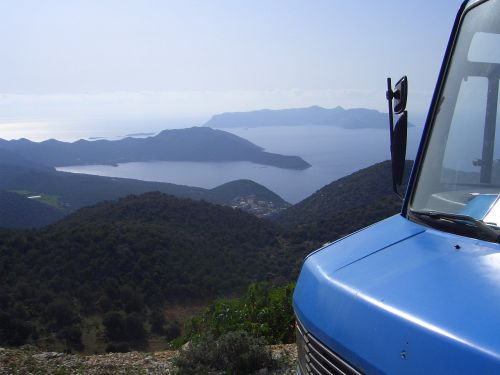 And now approaching Santa's town, Demre, with fisherman's beach bottom left.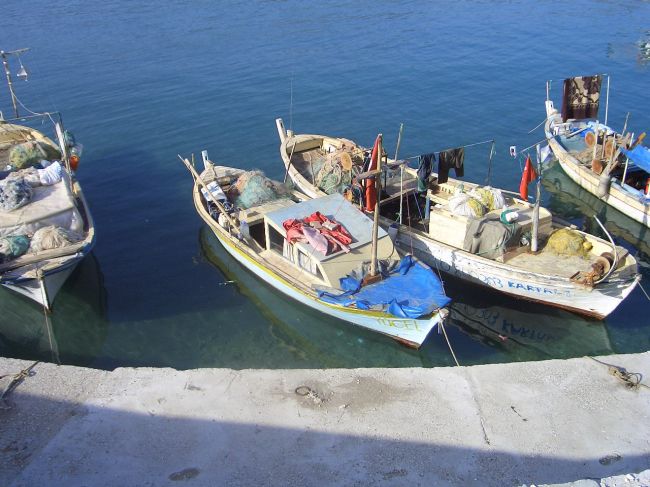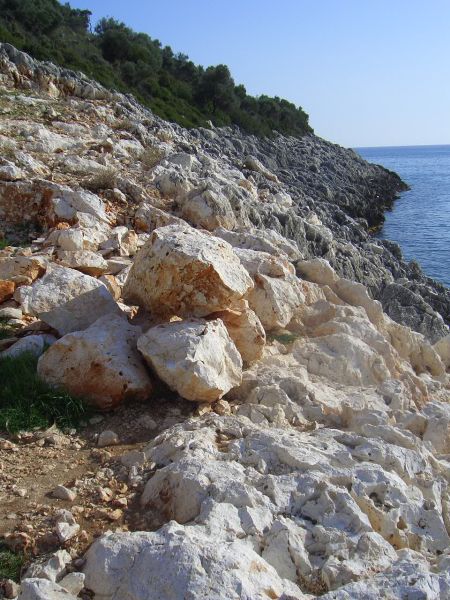 A coastline of marble. Sounds heavenly, eh?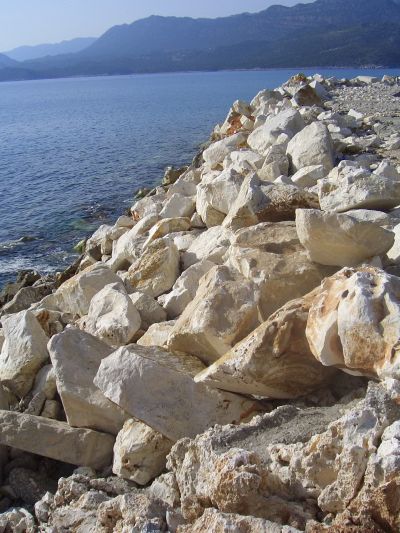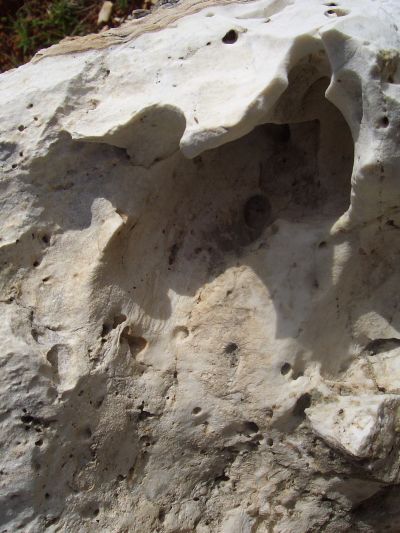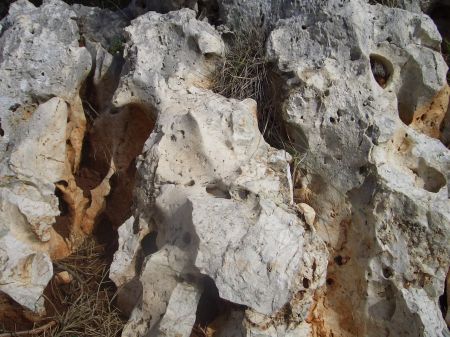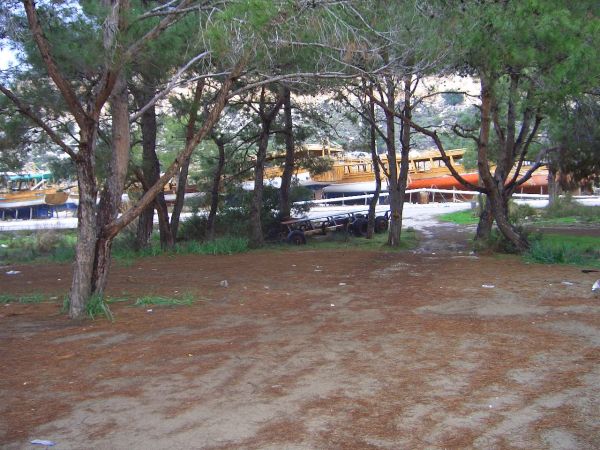 Parked next to the fisherman boats.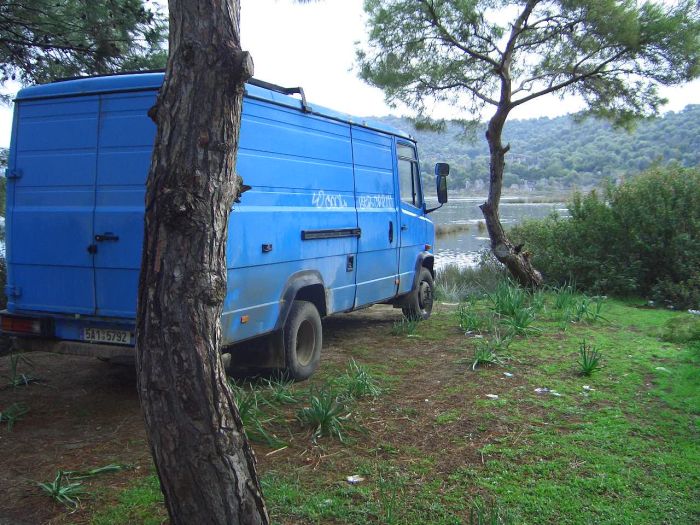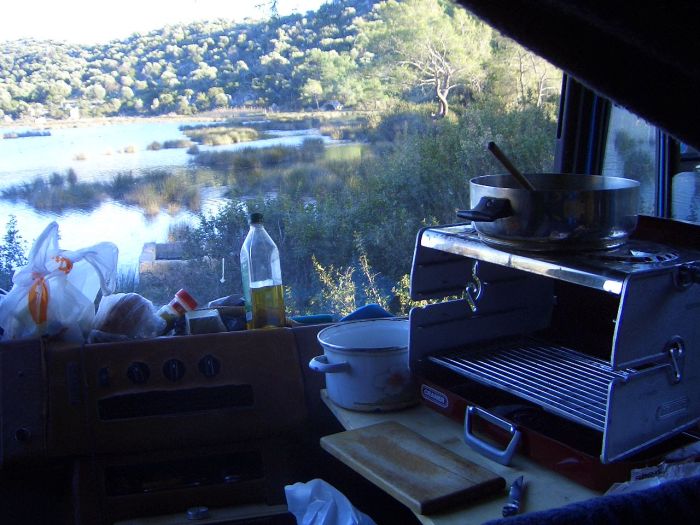 Treated myself to a big pot of Indian Dal with my newly bought fancy spices.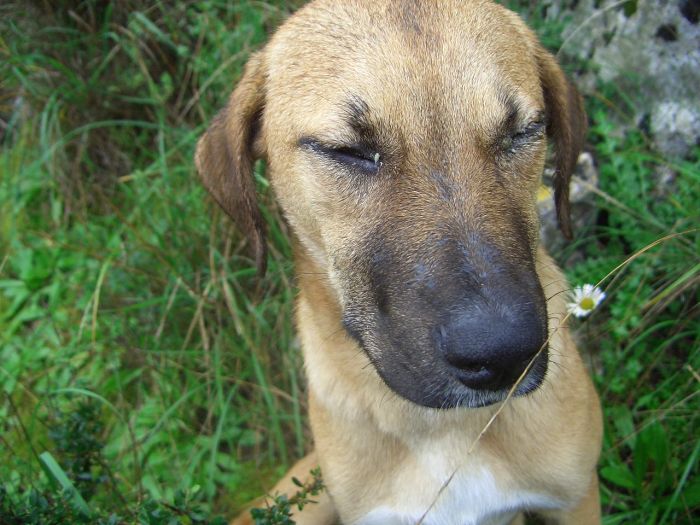 The next morning climbed up a nearby hill for my morning dump. Seven stray dogs decided to keep me company, one of them faithful right to the end (above). Apparently the one on the right never saw a human grizzly in the woods before.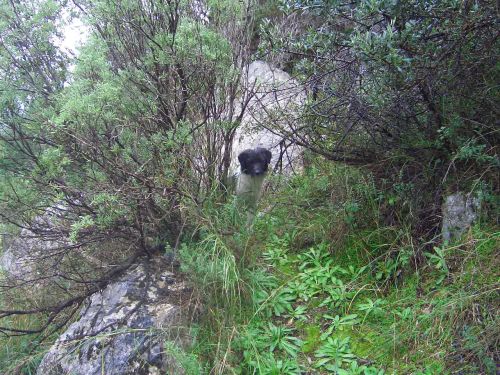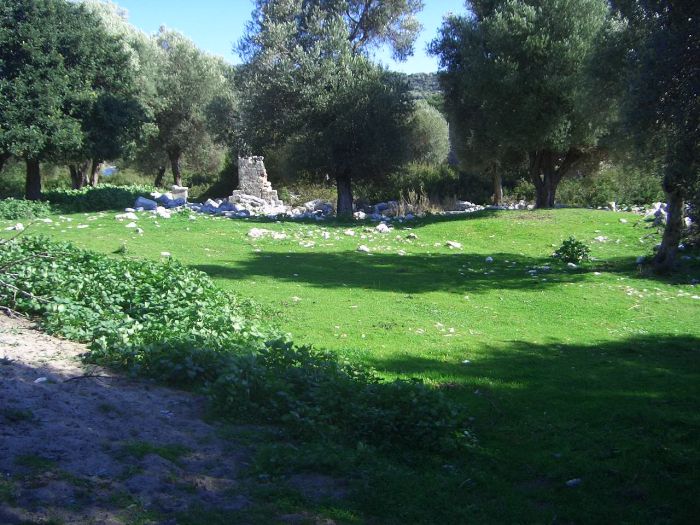 Ruins everywhere.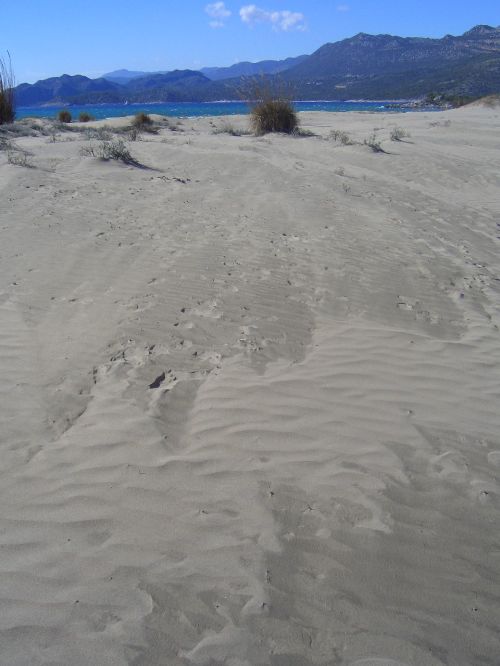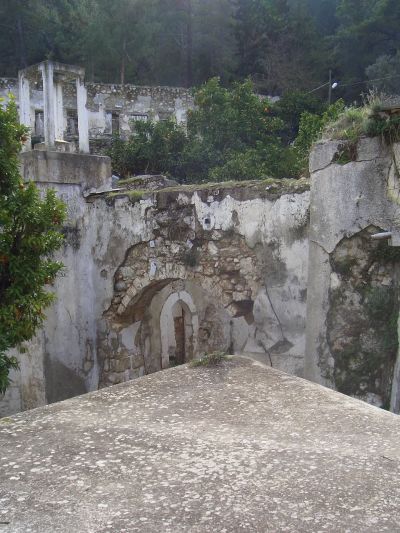 The Armenian monastery on top of Cyprus.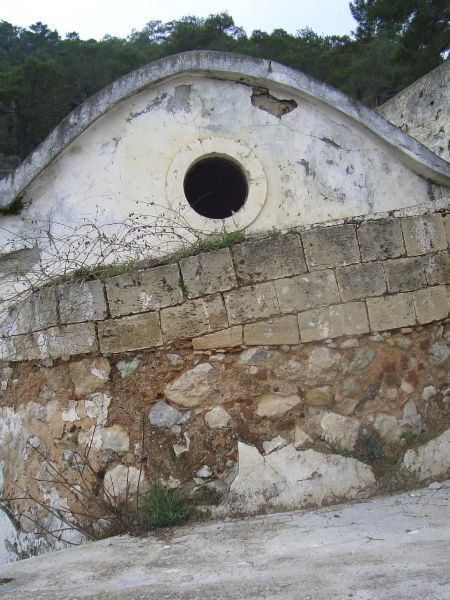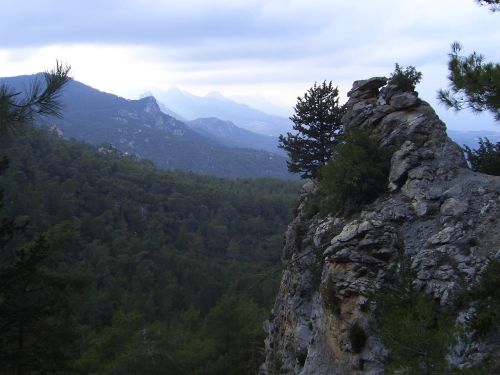 Translation Services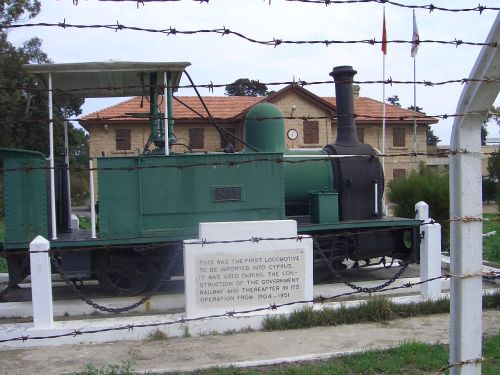 The first locomotive on Cyprus in 1904.
Well, might as well have at least one tourist picture.
Back to Travel Goof